Wunder makes top 30
agencies in Canada
After making the top 50 last year, we've continued to climb the ranks and made the top 30 agencies in Canada on the 2020 Strategy Creative Report Card. We're in good company, surrounded by some of the biggest and most talented agencies in the world. But we couldn't have done it without our amazing clients who trust us to put their best interests first and do great work that challenges the status quo.
Every year Strategy Magazine crunches the numbers from a range of regional, national and international award shows to rank all the top agencies in the country. Essentially, the better your work, the higher you rank.
Here's to continuing to push the envelope and cracking the top 20 next year!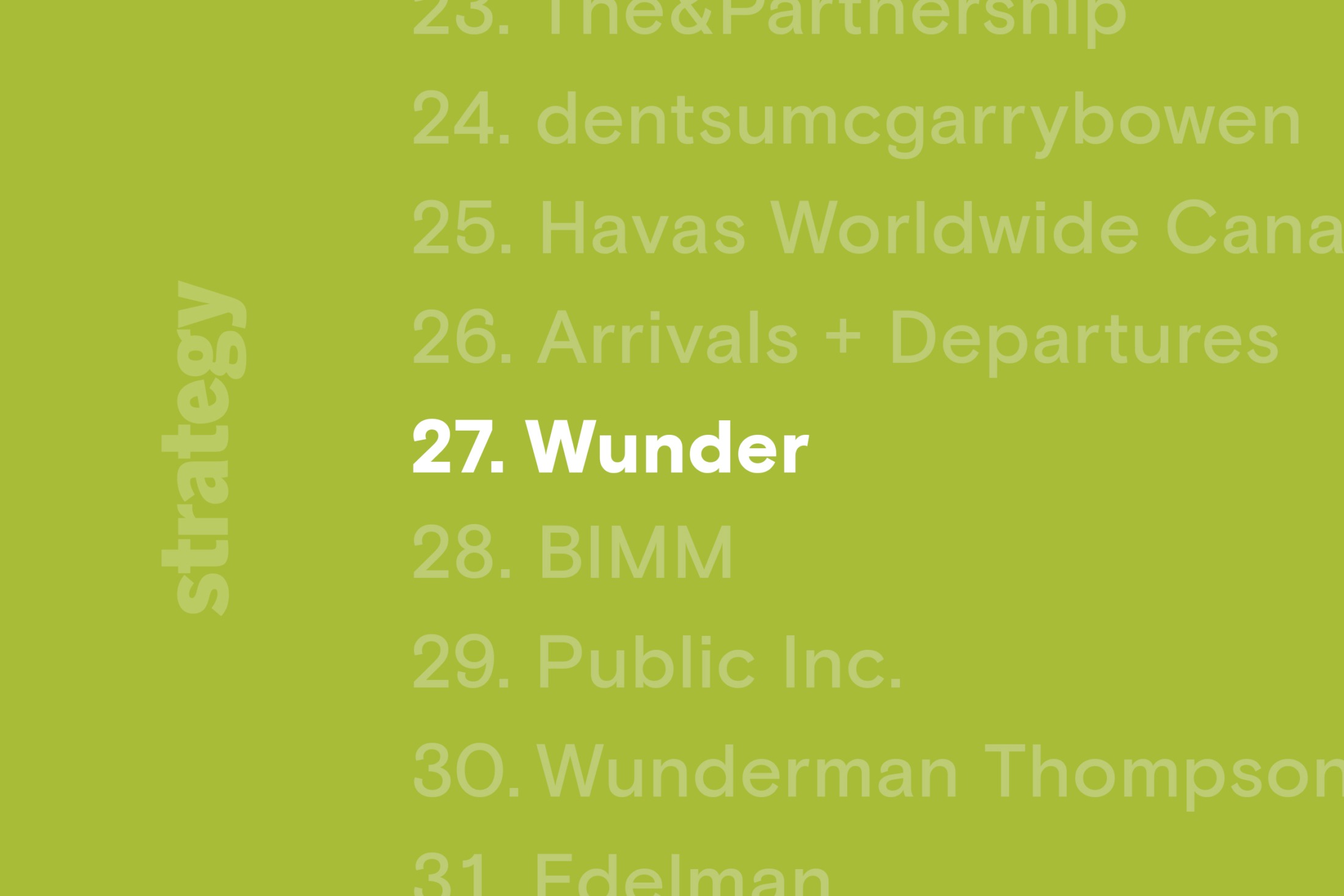 ---
More news