Wunder wins Bronze at
National Advertising Challenge
We're excited to report that Wunder took home Bronze at the 2020 National Advertising Challenge. NAC is a brief-based competition where hundreds of agencies from across the country compete to create the best ideas for some of the biggest brands in North America. Our winning entry was in the turnaround category for Woolite.
For the past 70 years Woolite has made a quality detergent that keeps clothes looking new for longer. In the process they have amassed quite the collection of advertisements. We've decided to rerun all of these old ads highlighting the questionable fashion trends over the years, to promote the benefits of Woolite. Because while they may not have considered it, a lot of these "stylish" numbers are probably still being worn today, and it's kinda their fault.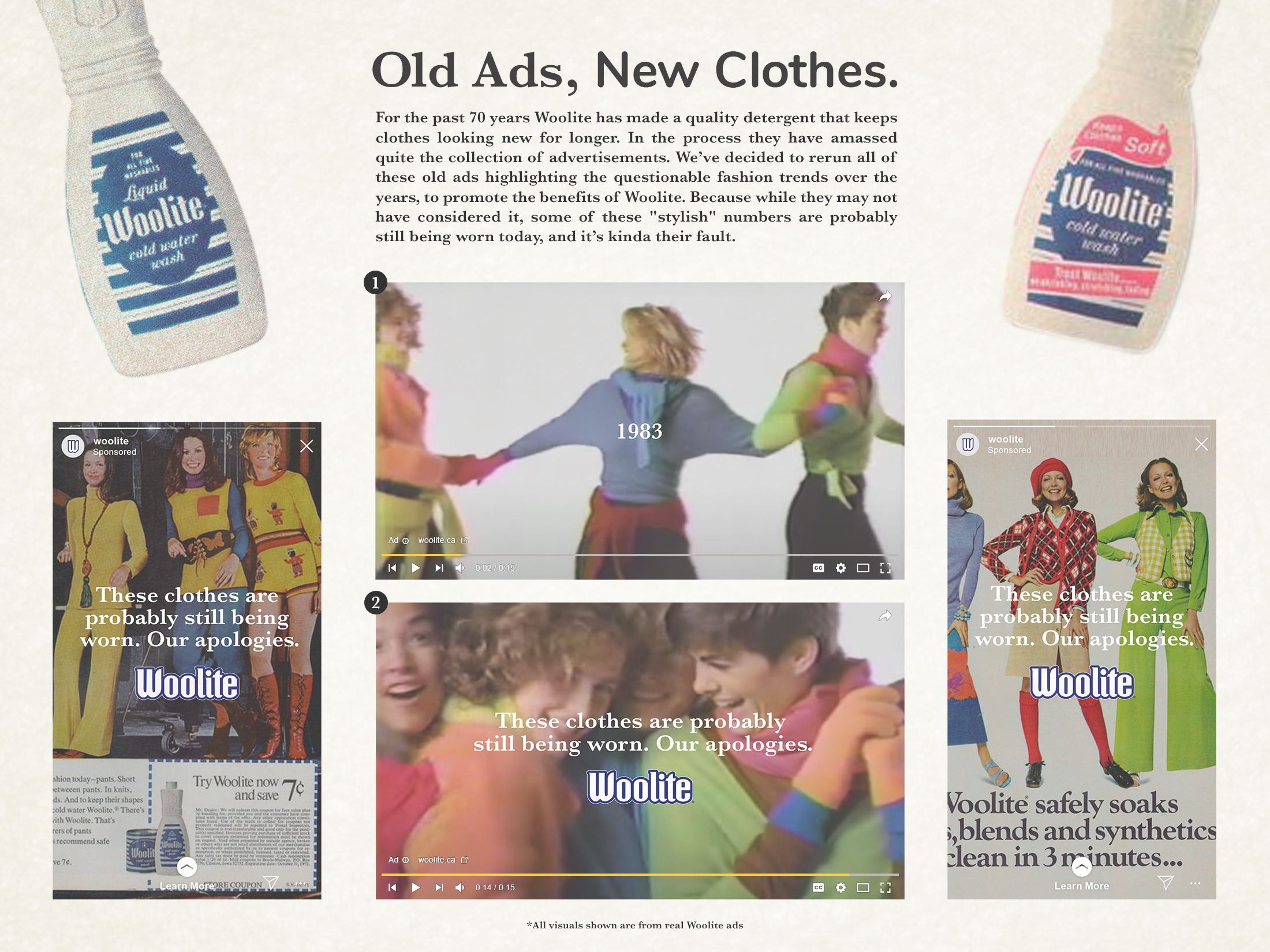 ---
More news